Council of Óbuda – fit-out construction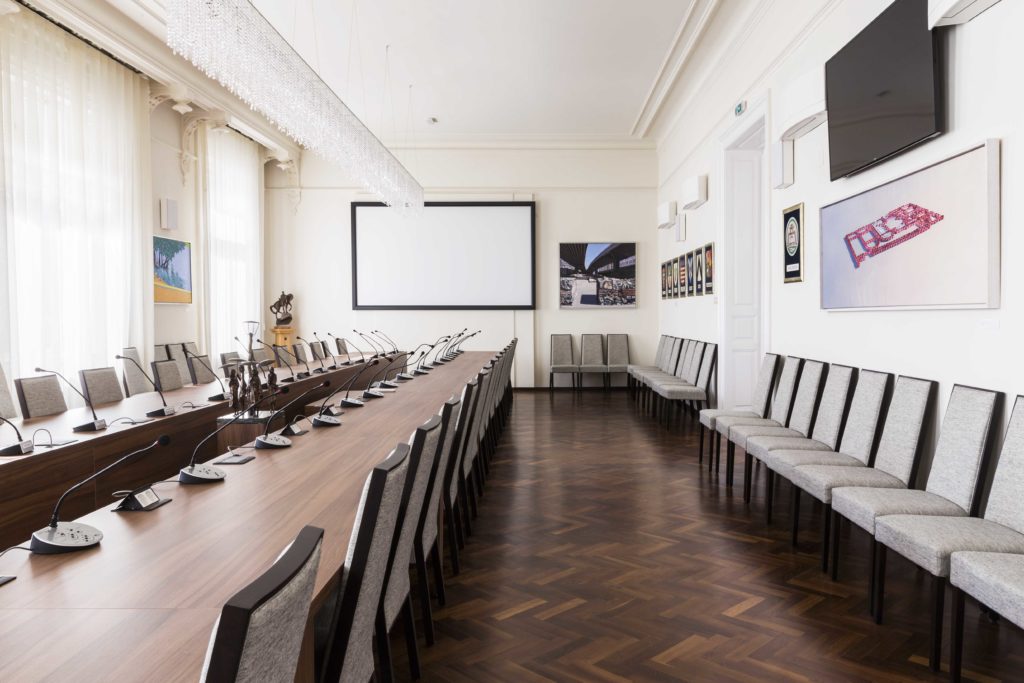 TECHNICAL CONTENT
A complete interior design refurbishment of the council room and the belonging offices located on the first floor of the Mayors's Office in the 3rd district of Budapest was executed.
IMPLEMENTING
The project encompassed the period between June 2016 and September 2016. Air conditioning of the council room, replacement of the lighting, flooring, public-address system and furnitures were materialised.
CURIOSITIES
On the floors not concerned in the project the daily office work could go uninterrupted, the restoration works did not set back them.